RECIPE:
SERVES: 8
PREP: 10 minutes
COOK: 30 minutes
INGREDIENTS:
2 cups blackberries

½ cup sugar

4 tablespoons melted butter (¼ cup)

2 (9-inch) sheets pre-made pie crust
DIRECTIONS:
Preheat oven to 400°F.

Next, in a large bowl, mix together blackberries, sugar and melted butter. Set aside.

Place one pie crust in a pie dish and pour the berry mixture on top. Place the other crust on top and pinch together with the other pie crust.

Bake for 30-35 minutes. 

Remove from oven and allow to rest for 15-20 minutes before serving. Enjoy!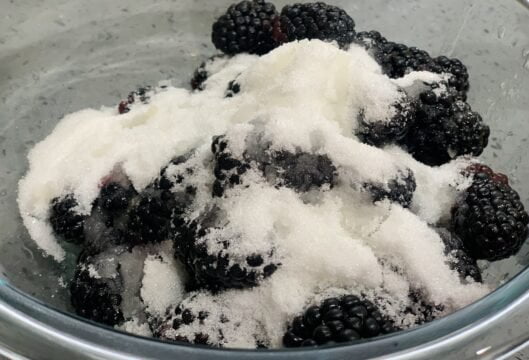 According to Dictionary.com, the word cobbler (kob-ler) is a noun and has multiple meanings. Just for a little fun, I am going to quiz you. Actually, I am going to give you a surprise pop quiz. We all remember those dreaded surprise pop quizzes. I still get school memory triggers. Do you?
If you are like me and do not know what a mummichog is, I will be more than happy to help you with that as well. I will Google the meaning of this very interesting word for you and me. If you already know what a mummichog is, then kudos to you. You were probably the only kid in the class who read your nightly school assignment and was always prepared. I am pretty sure it has paid off in more ways than one.  
Dictionary.com listed six meanings for the one word- Cobbler. If you guess correctly, then I challenge you to make this particular recipe because you will ACE it every time. Ready for the pop quiz?
*Choose the number that correctly describes cobbler as an edible below:
a person who mends shoes.

a deep-dish fruit pie with a rich biscuit crust, usually on top.

an iced drink made of wine or liquor, fruits, sugar, etc.

a fabric rejected because of defective dyeing or finishing

a mummichog

 

Archaic

. a clumsy workman
Of course, it does not take a rocket scientist to guess that Number 2 is the obvious answer right? We all passed with flying colors. Whew! After all, this is a food blog. I just wanted to put a different spin on this particular recipe blog because how many times can I say the words: Delicious, Yummy, and Tasty?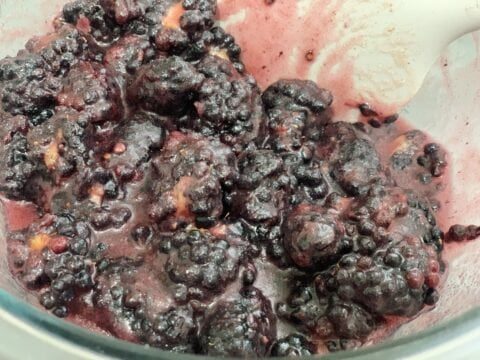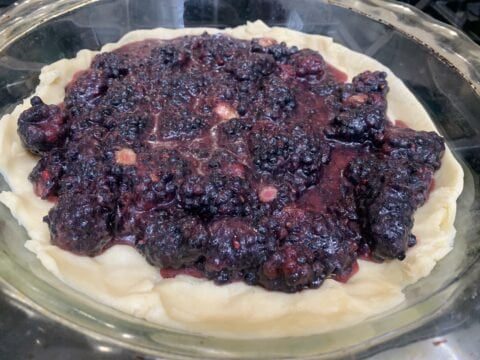 Reading should be fun and quite an experience. That is why I love to bake. It is always an experience for me. Sometimes, I fail miserably, and sometimes, I get a perfect score. Both experiences, good or bad, can be quite humbling. I have to pay attention to the correct measurements, making certain that I do not use too much of this or too little of that. Of course, measuring cups are perfect to use when baking. I am a kitchen gadget queen. I love anything that is unique, colorful, and of course, realistically handy to help me make the best meals/desserts. Baking a delicious cobbler allows me to get my hands a little messy.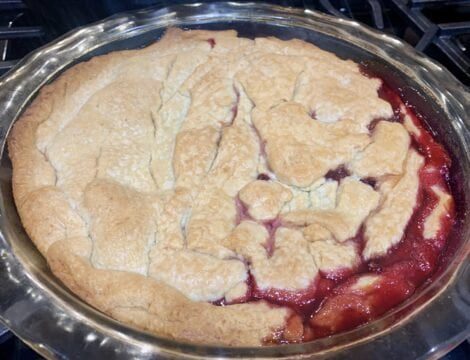 For this recipe, I used a store-bought pie crust that tasted just like it was homemade. I first rolled out the dough and sprinkled it with a little flour for the bottom of the pie dish, then added the blackberry filling and topped the filling with a layer of pie crust. Around the 20 minutes mark, the smell started permeating throughout my home. I just knew it was going to be Delicious, Yummy, and Tasty. Ok. I just couldn't resist.  
Speaking of words, as I promised earlier, I will leave you with the meaning of Mummichog. According to Wikipedia, the mummichog (Fundulus heteroclitus) is a small killifish found along the Atlantic coast of the United States and Canada. Wikipedia went into more detail and if you are curious to read more about this fish, the information is a fingertip or two away. Well, that's all for today, folks! Enjoy making and eating your Blackberry Cobbler. And, just like your pop quiz, it will be a Perfect Score!