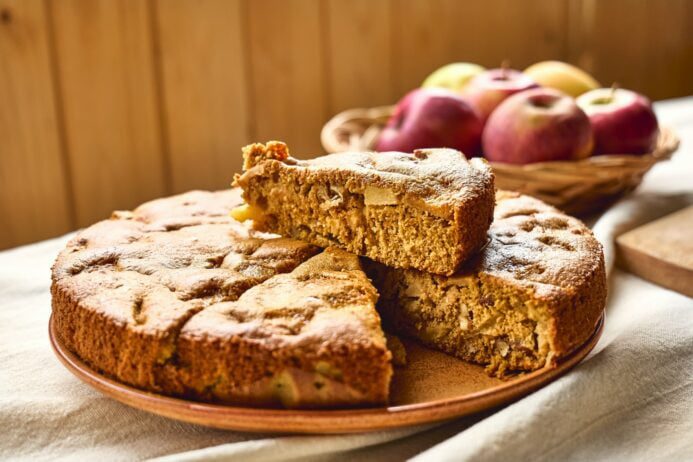 A pie cake is a type of dessert that combines elements of both pie and cake. It is typically made by combining a sweet cake batter with pie filling, such as apple, cherry or blueberry, and baking it in a pan. The final result is a dessert that has the moist, fluffy texture of a cake, with the sweet and fruity flavors of a pie. Some variations include using a pre-made pie crust as the base or topping the cake with a crumble or streusel. It is a versatile treat that can be served as a dessert, breakfast or brunch item. It can be decorated with powdered sugar or frosting and can be enjoyed warm or cold.
Ingredients
1 1/2 cups white sugar
2 cups all-purpose flour
1 teaspoon salt
1 teaspoon baking soda
1 teaspoon ground cinnamon
1 cup vegetable oil
3 eggs, beaten
1 3/4 cups apple pie filling
Directions
Preheat the oven to 350 degrees F (175 degrees C) and grease a 9×13 inch baking pan.
In a mixing bowl, combine the sugar, flour, salt, baking soda and cinnamon.
Make a well in the center of the cake
Add the oil, eggs and apple pie filling to the mixture and stir until just combined.
Pour the batter into the prepared pan.
Bake for 45-50 minutes, or until the cake is done.