RECIPE:
SERVES: 2
PREP: 15 minutes
Cook: 1 hour
INGREDIENTS:
2 russet potatoes

2 tablespoons butter

¼ cup broccoli, cooked and chopped

1 teaspoon garlic powder

Salt and pepper, to taste

optional: ¼ cup shredded cheddar cheese

sliced jalapeno, seeded 
DIRECTIONS:
Preheat oven to 400°F. Poke potatoes with a fork multiple times. Wrap in foil and bake for 1 hour.

Remove from oven and cut lengthwise. Scoop out potatoes' centers. Place scooped potato into a bowl along with butter, broccoli, garlic powder, salt and pepper. 

Scoop mixture back into potatoes. Top with cheddar cheese and chopped jalapeno. Serve and Enjoy! 
Serving a potato in the form of a Loaded Baked Potato is a fun and creative way to serve it. If you have never tried a loaded baked potato, then now is your chance! Making a loaded baked potato is relatively easy. First, you want to start with a large potato. I like to use a large russet potato. Typically, I always keep russet potatoes on hand. They are just so versatile!  However, you can use any kind of potato that you would like. You can even use a sweet potato! Does that sound tasty to you?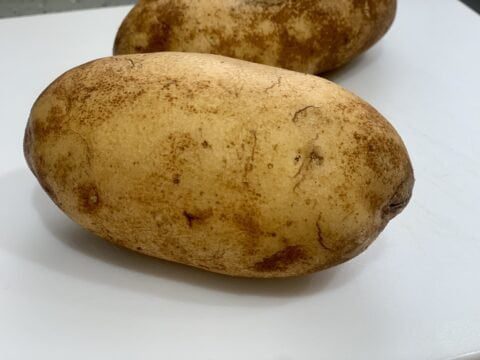 This recipe makes two Loaded Baked Potatoes. To begin making these Loaded Baked Potatoes, first, wash and scrub your potatoes well. Next, pat them dry and use a fork to poke holes all over. Be careful with this part because it is so easy to stab yourself. I've done it before to myself and it wasn't fun!  Make sure you have a tight grip on the potatoes and the fork. It is extremely important to poke holes in the potatoes. It allows the potatoes to get some steam coming out of them so that they can properly cook. Next, wrap the potatoes in foil but leave just a little bit of the foil open.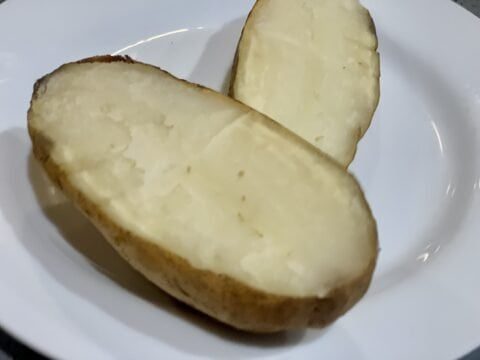 Afterward, place the foil-wrapped potatoes in a 400°F oven on the middle rack. Bake them for one hour. After one hour, remove them from the oven and cut each baked potato in half, lengthwise. Use a spoon to scoop out the potato flesh into a medium-sized bowl. Stir the potato flesh together along with the butter, garlic powder, salt, pepper, and broccoli. Spoon the mixture back into the potato halves and top with cheese and jalapenos.
See how easy these are to make? This recipe is especially great to make if you're having a party or a small get-together. Bake a bunch of potatoes before your guests arrive. Then, set up a baked potato bar where your guests can dress and load their potatoes any way that they choose. Of course, for meat lovers, include some toppings such as bacon, sausage, and chicken. Be sure to have plenty of cheese. Have sour cream and non-dairy sour cream as options as well! Everyone can pile as many toppings as they want on their potatoes and chow down. It is easy to prep for you and even easier for your guests!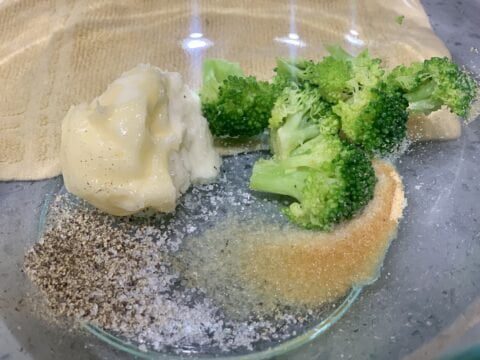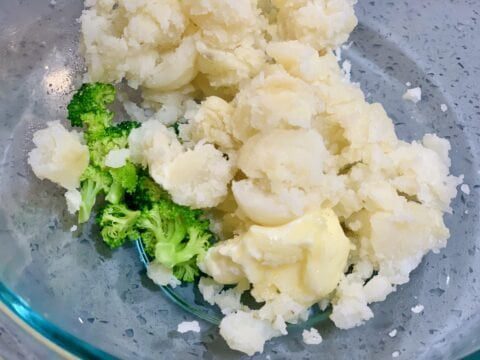 You can also have loaded potatoes geared to one particular cuisine. So, if you want to focus more on a Mexican flavored baked potato, add some beans and some, taco seasoning, some Mexican blend cheese, salsa, and jalapenos. It is really up to you. The loaded baked potatoes will be a hit whether you adhere to the recipe or take this idea and make it your own. Do what works for your tastebuds. 
So, I ask you this. How do you like to serve your loaded baked potatoes? Do you like to serve them up with a lot of cheese? Do you like a certain type of meat on top, such as bacon or sausage? Do you like a lot of sour cream or just a little? However you like to eat them, I hope that you find this recipe pleasing to your taste buds. Enjoy!